Dr. Peter Rybak, DDS - Great Neck Endodontist
Dr. Peter Rybak is committed to providing excellence in his specialty of endodontics, and stands out as a leading endodontist serving Great Neck, Manhasset, Roslyn, Bayside, Little Neck, Douglaston and the surrounding communities. He uses the latest in endodontic techniques to provide you with excellent results in root canal therapy. Additionally, Dr. Peter Rybak believes strongly in continuing education to keep up with new techniques and equipment in endodontics. Read more about Dr. Peter Rybak below.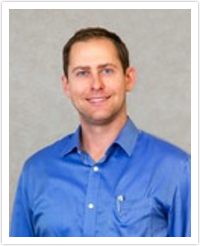 Peter Rybak, DDS
Dr. Peter Rybak has been a Long Islander since starting his undergraduate studies in 1995 at the State University of New York at Stony Brook. He graduated with honors with a Bachelor of Science in Biology. Dr. Peter Rybak received his DDS certificate from the School of Dental Medicine at Stony Brook. He went on to complete his general practice residency at Northport Veteran's Hospital in Long Island and his certificate of specialization in Endodontics at Manhattan Veteran's Hospital in NYC.

He is a member of a variety of professional societies including the American Association of Endodontists.

Dr. Rybak's care philosophy is based on a comfortable, anxiety-free environment. He always treats his patients with compassion, using his experience to provide exemplary results.

The office follows stringent infection control, and carries the most modern sterilization equipment available today. Additionally, it has digital radiography in lieu of conventional dental x-rays, reducing patients' radiation exposure by 90%. Our office is outfitted with a brand new Global surgical microscope with LED optics. This powerful tool allows maximum visual control in a remarkably precise manner. A powerful diagnostic tool, an intraoral camera is used to help patients understand any complications or complexities. Additionally, each operatory is outfitted with piezoelectric ultrasonics which further help to disinfect each tooth and help gain access into difficult canals. For patients with high anxiety, we offer nitrous oxide sedation to assist with the procedure. The office is completely paperless, with the most progressive web based digital software. This allows General Dentists immediate access to final x-rays.
Dr. Rybak is an avid sports fan and enjoys going to sporting events in his spare time. He enjoys traveling, bike riding, snowboarding, and playing softball.