Your Great Neck Endodontist Dr. Rybak also serving New Hyde Park,Manhasset and its surrounding areas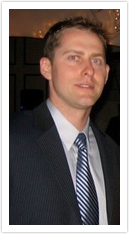 Peter Rybak has been a Long Islander ever since he started his undergraduate studies in 1995 at the State University of New York at Stony Brook. He graduated with honors with a Bachelor of Science in Biology in 1999. Dr. Peter Rybak received his DDS certificate from the School of Dental Medicine at Stony Brook in 2003. He went on to complete his general practice residency at Northport Veteran's Hospital in Long Island and his certificate of specialization in Endodontics at Manhattan Veteran's Hospital in NYC.

He is a member of the New York Association of Endodontics and American Association of Endodontics.

Dr. Rybak's care philosophy is based on a comfortable, anxiety-free environment. He always treats his patients with respect, using his experience to provide exemplary results by using the most current equipment available in todays field of endodontics.